Pair Of Inked Fingerprint Heart Pendant Personalised Necklaces - AMAZINGNECKLACE.COM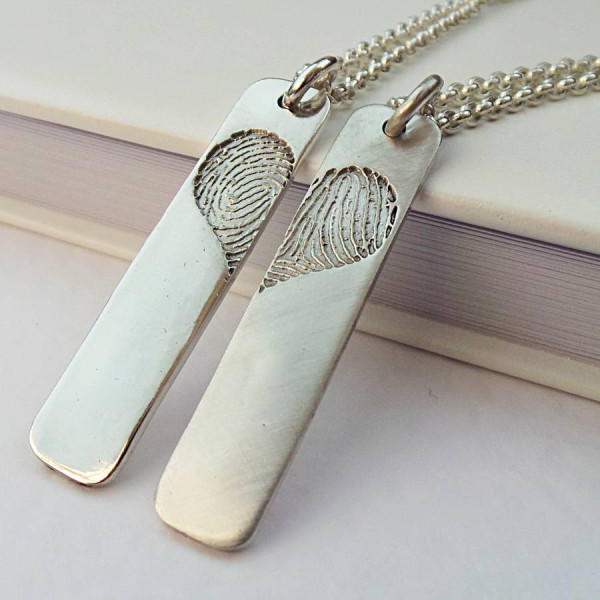 The FingerPrint Ingot made of 925 sterling silver measures approx 4.3cm by 8mm wide each. Engraved with two finger print to combine a heart effect by putting them together. Always the best way to connect each other and show your love, a good selection for couples.
The colorful beads and designs tell stories of generations past. jewellery was an important part of most Native Americans heritage, with beautiful pieces dating back thousands of years. These same styles and designs are still popular and in high-demand today.
Available Options
| | |
| --- | --- |
| | (+£5.00) |
| | (+£5.00) |
| | (+£5.00) |
| | (+£5.00) |
| | (+£5.00) |
| | (+£5.00) |
| | (+£5.00) |
| | (+£5.00) |
| | (+£5.00) |
| | (+£5.00) |
| | (+£5.00) |
| | (+£5.00) |
Who Bought This Also Bought