Personalised Solid Silver Identity Dog Tags - AMAZINGNECKLACE.COM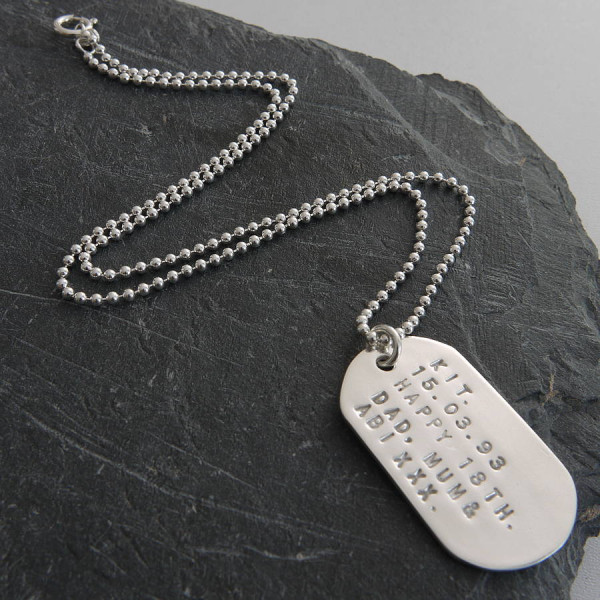 The main tag is just under 4cm long, from the top of the curve, to the bottom curve, and 2.4cm wide. Although due to the handmade nature of the item, all measurements are approximate, but vary little. The sterling silver ball chain is 45.5cm long, and the balls are 2mm in diameter, other lengths are available..
Take photos of things that inspire you to make your jewellery so that you can reference it with ease later. You can find inspiration for a number of things, including color palettes and shapes.
Who Bought This Also Bought